October 18, 19 and 20 Trophy Cup Update from Founder Dave Pusateri
admin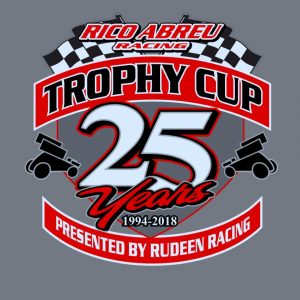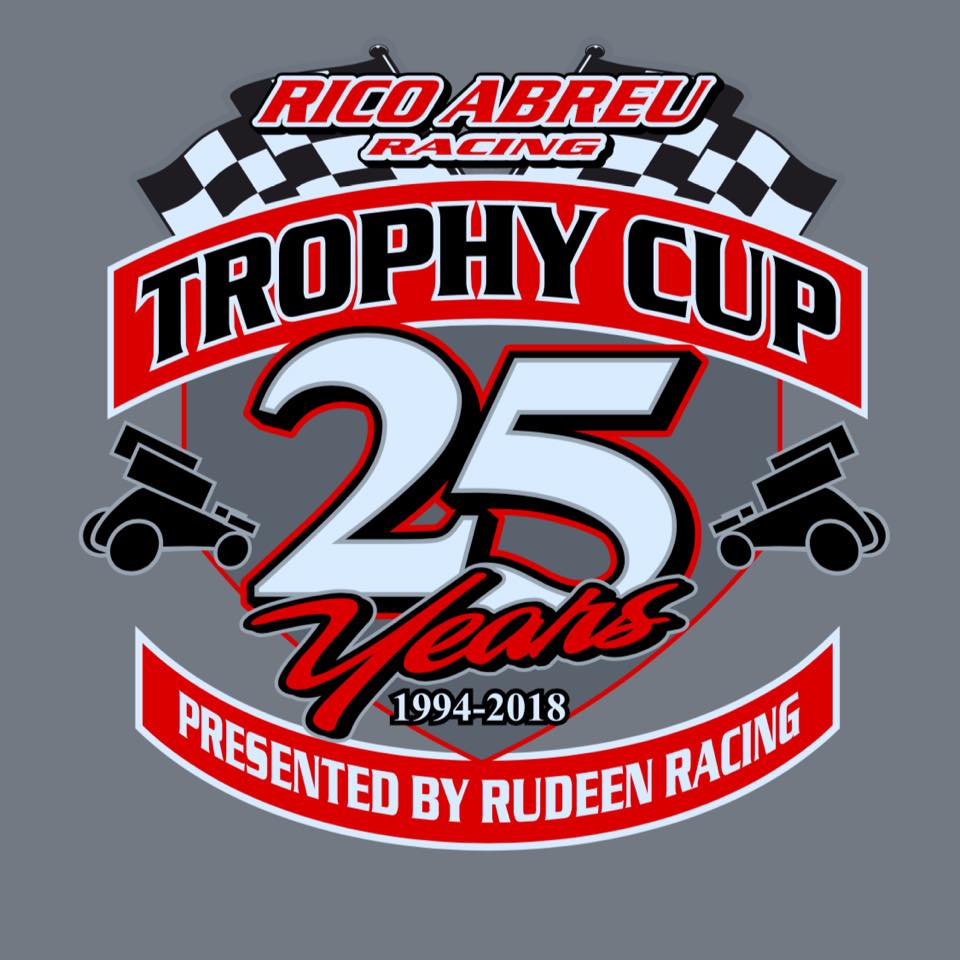 Trophy Cup Update From Dave Pusateri:
The $200,000 Trophy Cup if now completely
Full. $25,000. To win and $5,000 just to start the Saturday finale.
This event has many things to participant in after the
Checkered flag falls and during the day. Thursday is chili dog night,
Along with razor bike racing. Friday morning is breakfast Friday night is
Fiesta Night tacos and burritos along with dancing with the stars.
Saturday noon Spaghetti, salad and dessert with corn hole tournament
And pie cow bingo. All food is just a donation to Make-A-Wish, beverages
Are very reasonable prices along with music
The 26th year will be open to the first 100 drivers and owner s that want to
Participate for the $200,000 Trophy Cup. This year's drivers will get an early entry form.
FREDDIE RAHMER 69 DOMINIC SCELZI 41
TBA FREDENBUR MTS 23 GIOVANNI SCELZI 41S
MASON MOORE 22 ZANE BLANCHARD 7Z
SEAN BECKER 75 COLTON HEATH 33C
KALIB HENRY 18 TBA S & C THOMAS 68
COLBY COPELAND 16A DUSTIN FREITAS 9
JARRETT SOARES 12 JASON STATLER OO
CRAIG STIDHAM 3 COLLIN MARKLE 5
WILLIE CROFT 26 BUD KAEDING 0
TBA HENRY MTSP 93 VAUGHN SCHOTT 67
PAT HARVEY 15 TANNER BOUL 99T
MARK HERZ 28 CARSON MACEDO 21X
JASON MYERS 21 JAKE MORGAN 45
JOHN CARNEY 7 TBA F&F RACING X1jr
TBA F & F RACING X1 KYLE OFFILL 2K
DANNY FARIA JR. 67V TANNER THORSON 3C
MATHEW MOLES 10 TBA LARRY MOLES O1
TBA M & F MTS 21M DUSTIN GOLOBIC 57
KALEB MONTGOMERY 3 TBA WATT #81 81
JASON SOLWOLD 18 COLTON HARDY 74
TBA RANDY PRICE 21P CODY LAMAR 9L
JUSTYN COX 31C TERRY McCARL 88
CORY ELLIOTT 11E LANDON HURST 9S
BROCK LEMLEY 10L GEOFF ENSIGN 63
TBA MEDONIA MTRSPT 42 JUSTIN SANDERS 56
TBA CROFT RACING 29 SHANE GOLOBIC 22
ANDY GREGG 16 GARY NELSON JR. 2
MITCHELL FACCINTO 37 TBA WILLIE KAHNE 51
STEVEN TINER 94 BUDDY KOFOID 4S
BURT FOLAND JR. 4 TIM KAEDING 42X
JACE VANDER WEERD 88V RICHARD VANDER WEERD 10V
JEREMY CHISUM 8 SCOTT PARKER 12P
SHAWN CONDE 91C BRADLEY TERRELL 43
TRAVIS COELHO 6C TBA A. KAISER 4
TBA M & M MTR. SPORT 55 RYAN BERNAL 73
LUKE DIDIUK 9A TBA ROTH MTR SPTS 83
TBA ROTH MTR SPTS 83JR TBA ROTH MTR SPTS 83SR
MATT PETERSON P37 TBA M. INGRAHAM 93
RICO ABREU 24 DAVE ABREU 24R
GRANT DUINKERKEN 67G KURT NELSON JR. 72W
JARED FARIA 10F LUCA ROMANAZZI 96
TONY GUALDA 7C DJ NETTO 88N
LUCAS ASHE 33 TBA ROD TINER 83SA
KOEN SHAW 88K STEVEN KENT 7
TBA WHEATLEY RACING 45 CHASE GOETZ 91
REECE GOETZ 9R LANCE SARGENT 33S
GEORGE TRISTAO 23T CHASE JOHNSON 5V
AUSTIN LIGGETT 83 CO COLE DANELL 5X
TBA MILLER RACING 4SA JIMMY TRULLI 33
TIM CRAWLEY 87 DALTON HILL 19